WARNING about Chenin Connole: Please Pass This On – Plus a Quick Update
Hey there! I'm putting up this special post today in hopes that I can save even one person from this woman using them, stealing from them, or threatening them. Please forward and post this link for anyone you can.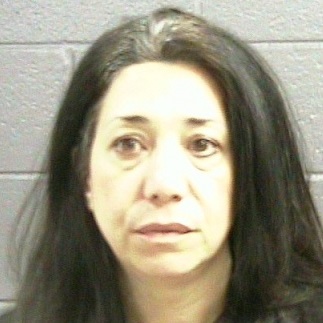 This woman's name is Chenin Connole.
She comes across as a VERY nice woman who has simply had a lot of very bad things happen in her life and who leads people to believe that she can take care of herself.
She is NOT what she claims. I have included information in the video below and will be posting the text as soon as I have it transcribed.
Her dogs, a female French Mastiff named Lola and a male Rottweiler named Parker, were left with me 4 weeks ago and I am learning new information about her daily at the moment.
UPDATE: Both dogs have loving forever homes now, but while she no longer has the dogs with her, she may use pics to convince you needs money to save them. They don't need saving any more… they're safe!
UPDATE (11/25/2013): It's official!! Both dogs have loving forever homes!! 
I received an email about 2 weeks ago letting me know that Chenin is still in Hawaii near Pahoa. I hope the folks she's staying with are aware of how she operates, but either way, Lola and Parker are now focrever out of harms way. They are definitely going to be missed around here but I'm SO glad that Lola's last years will be spent with people who will spoil and love her the way she deserves to be!
UPDATE (8/15/2013): Family says:
1. She is still in Hawaii staying with family. Hopefully they are taking care of her so that she's not taking advantage of others. Hopefully, they've taken advantage of the information that we've offered here and are at least keeping an eye on their personal belongings, credit cards, and checkbooks… the term "family" and/or "friends" has never kept her from taking advantage.
UPDATE (7/21/2013): After speaking with family, friends and additional victims, we currently know the following:
1. She is in Hawaii.
2. She was working for a property rental company collecting payments and has taken several thousands from the owner of the property.
3. She was borrowing a car from the property owner which she no longer has.
4. She is calling people to say her Uncle has had a massive heart attack so she needs a ride to _________, depending on where she needs to get to. ** The uncle is fine flew to American Samoa with his wife for the weekend.
5. She was staying at the Uncle's home with a cousin who seems to be set on protecting her because she's family.
6. Enough family has been notified about what she's up to that it appears they've had enough.
7. Told family that she's flying back to Los Angeles tomorrow (7/22) to get her dogs to bring them back. State side family believes that Island side family, while they protect her from arrest, are not willing to tolerate the behavior so are buying her a plane ticket to send her back state side. She can't tell the family that the dogs are actually in AZ because she's been telling them for weeks now that they are at a shelter and will be transported to Los Angeles to fly them to Hawaii.
8. Spoke with a gentleman this morning who has been renting at the property in Hawaii. Says he paid Chenin and money didn't make it to the manager. Also said his belongings (credit cards, checks, luggage etc) have all been gone through as well.
9. Another gal at rental property had loaned $800 to Chenin and hasn't seen her since and a 2nd young lady loaned her $20 and had a charger stolen as well. She will be checking on her credit cards to make sure none are missing and that pin numbers are safe.
ORIGINAL POST IS BELOW
I've put my weekly check-in video below, with the text below that….
I normally do a weekly check in but this week's is a bit different due to a situation I've been in and a warning that I feel has to get out.
In regards to my business, I didn't get as much done as I'd planned. I've been learning more about Pinterest, and I've gone over my Mindless Mapping Power Point slides. There are a few more things to update on those before I do a live Google hangout for it, but it got put on the back burner last weekend due to the crap happening at my home.
For ANYONE who is watching the video or reading this, PLEASE, Tweet, put it on Google +, stick it on Facebook… wherever you socialize with people…spread this as far as you can so you can keep your family and friends from becoming victims of what seems like a REALLY nice lady!!
Many of you know that I've been dog sitting for the past 4 to 5 weeks. I do some pet sitting over the summer because it's a great way to make some additional income while I'm building my business.
And something that only those of you have known me for a longer time may know, is that my intuition is typically dead-on. For as long as I can remember, even during high school years, I can pretty much tell you within 5 seconds to a minute whether I'm going to trust somebody, whether or not they're listening, and a whole lot more.
But, the gal who left her dogs with me… I missed something major somewhere and, long story short, I've learned during the past week or two that I'm more than likely dealing with a sociopath.
I have researched, investigated and have contacted several police departments…
This woman bounces from place to place. She has two dogs. A gorgeous Rottweiler named Parker (male) and a French Mastiff named Lola (female).
She has two active arrest warrants in Norfolk, Virginia. When she needed help to get to Arizona, she told the gal she knew here that the woman in VA was in a wheelchair, dying of cancer, and her house had just burnt down so she had no place to go.
I've gotten messages from that lady. She and her house are fine. However, Chenin stole a diamond ring and 3 credit cards from her, and bailed on a $1,000 car repair bill.
She took care of this Chenin and paid for the dogs food for six months. And in return for that, the lady stole from her. Then, the day Chenin heard her on the phone with her credit card company to find out about charges, Chenin walked in the door, overheard her, said she was going to take the dogs for a ride, and then left without any of her other things.
The lady hasn't seen her back in VA since.
The warrants are for Grand Larceny and Obtaining Money by False Pretenses (she apparently took rent money from people in an apartment complex she was managing and didn't pay the water bill). Neither of these warrants are extraditable.
Once she left VA, she called on an old boss/friend in Arizona and told her that she had run out of gas money and was trying to get to Phoenix. The friend sent her money to get to Phoenix and, during the past five months, had been allowing her to stay at her home for free.
She says that the dogs have not been to the vet and had been locked up in the room she was staying in basically 10 to 14 hours a day. They would get let out when she came home for about five to ten minutes, and then they got locked back up… No walks, no play time.
I've called the animal neglect folks but I don't know if I'm going to be able to reach them in time.
She contacted me the morning she was supposed to pick the dogs up to say she hadn't been able to get on a standby flight (even though last week she said she had a ticket already) and that she had signed ownership of the dogs over to a rescue. She refused to give me a number and refused to give the rescue MY number. Without tons of detail, the rescue owner and I have been able to connect… Chenin gave her a wrong number for me but I tracked her down.
Chenin refused to buy food for the dogs so the lady she lived with was buying food for them. Thankfully, the dogs are, for the most part, healthy.
The Mastiff hasn't had her nails cut in a very long time if ever so her toes twist sideways when she walks or stands. She wasn't getting them cut because she says she doesn't like her nails to be handled… and she won't pay to get them done.
I've been told that the Mastiff gets bladder infections so I've made it a point to take her out regularly…
I let this woman know a week and a half… almost two weeks ago that the Mastiff has blood in her urine and she's done nothing about it.
Since then, I spoke to the gal she was with for the five months prior to me and she said the dog has had blood in her urine for the entire five months that she was over there as well. That's why I called the neglect folks.
I don't know what I can do with them yet. What I DO know is that the dogs are her tie to reality.
UPDATE: The dog is now receiving proper medical care.
So if you do run into this woman, she's really nice. She's really sweet. She's got ALL these stories that she'll tell you.
She'll tell you that her son was adopted from a man that she never married. His name (in theory) is Isaac who lives in Hawaii.
Could be true, could not be true… I haven't been able to substantiate that either way.
However, she said that she bought the Mastiff when she was with her husband named Ian, and that Ian died in his sleep in 2005.
Ian did indeed die in his sleep in 2005, but I was told by a gal who knew them when they were in Connecticut who said that Ian overdosed, that Chenin had taken him for everything she possibly could financially and that, because the man died, he was never able to report or go after her. She also says that they had never been anything more than friends and "drug buddies".
In addition to that, she'll tell you that her sister lives in Montana with her brother-in-law. I spoke to a lady yesterday Friday who said she was indeed her sister. But then I spoke with someone else who has known Chenin for eleven years that said "that's NOT her sister. Her sister has an entirely different name and her sister lives in Connecticut and hasn't spoken with her for years."
I believe, the best I've been able to tell, is that the gal in Montana is may be a high school friend.
Why she would be lying for her I don't know. But like I said, this woman is very good at hiding who she is until she's called on the carpet and told she needs to pay rent or utilities or actually take care of herself.
UPDATE: I have spoken with this gal and her husband… they are and have been victims as well. She is NOT lying for her, nor is she helping her any more, in spite of the fact she loves her sister.
Or, in my case, she hadn't paid me for dog sitting before she left for Hawaii.
When I didn't get a FedEx tracking number at the third or fourth request, along with several OTHER things that just weren't adding up… Registration on the truck that her sister and brother-in-law were supposed to mail because it's out-of-date… air conditioning on the truck that's supposed to be working, so I could take the dogs to the vet… because I was hired to keep them for 120 days to have them vetted to move to Hawaii.
I don't have a registration for the vehicle. The air conditioning's not working and she can't find a receipt for the work that they did, even though it's supposed to be guaranteed for 30 to 60 days.
The vet records in Cave Creek, where she was living for the five months, somehow managed to get lost. The vet office couldn't find them but said that for $400, they could recreate them.
I don't know what you recreate them from when you can't find them. But that was the story.
She had a vet in Montana, and it took almost two weeks to even get the correct fax number to them to fax the records here to Arizona for me, even though I had sent the fax number to her via text message… twice.
I did finally get in touch with the AZ vet. She did get the records from Montana but only on the Mastiff… there's nothing on the Rottweiler.
So, the point of telling you all of this is, she's full of a lot of stories.
Like I said, I believe she is a full on sociopath. And these dogs are her only touch with reality. I think that's the ONLY thing real in her life.
And yet she doesn't take care of them. Thankfully the people that she brings into her life and her story as she flits from place to place DO take care of them.
I'm letting you know because she's not stationary.
She was born in Connecticut, and she's done damage up there.
She has lived in Norfolk, Virginia. She has warrants out for her arrest there.
The gal who knew Ian and her in Connecticut says she also has warrants out for her arrest in Florida, which I haven't been able to locate yet.
And, she's been in Southern California… at least in the San Diego area.
She told me, as I said, she bought the Mastiff while she was married to Ian who it turns out was NOT her husband.
I've tracked down the dogs chips. She actually purchased this dog with a man that used to be her boyfriend in Tolleson, AZ. I've located someone who knows him who says she wiped him out financially too.
I reached out to him and, hopefully, before she shows up tomorrow morning, he will get in touch with me and let me know whether he has a claim on this dog.
I don't know whether he let her HAVE the dog when she left or she RAN with the dog.
The only difference in my situation, and the reason I'm putting this out there, is because I truly believe that all things happen for a reason.
These dogs have been bounced from place to place. This woman has used person after person after person to support her. She has no home. She has no landing spot. And she has no money.
And, when you figure that out, she goes from very nice to very NOT nice, and I don't know how dangerous she could possibly become in a situation where someone corners her.
She lands at the airport tonight in Arizona at ten o'clock. I've requested that she not come by my house to get the dogs until after 9am on Monday… she says she'll be here at 9:30.
My son's here with me tonight because I fully expect her to show up unannounced because she wants the dogs.
The biggest difference for HER in this situation with ME rather than anyone else that she has done this to up to this point, is that she wasn't living in my house.
With everyone else, she was living with them and, when they figure out who she is and what she is and what she's about, she's been able to simply leave her belongings, grab her dogs, get in her truck, and leave.
And they've never seen her again.
The mistake she made in this case is she left the dogs with me and then left the mainland.
Yes, I absolutely should have checked her out before I ever agreed to take her dogs. It's VERY unusual for me to not investigate people.
But I can tell you that if she showed up at the door tomorrow and did the same thing, I don't think it would have ever crossed my mind that she would leave her animals with someone she'd known for a week, and fly to Hawaii, knowing that she wasn't gonna pay me.
I told her that that it's that part that makes me the maddest. The fact that I'm not gonna get paid is really secondary to the fact that she endangered these animals.
When I let her know that, I was told, "well I didn't endanger my animals. I left them with you, and I left them in your care."
I said "No, you LEFT them with someone you had known for a single week! Which means you have NO idea what kind of person I am when you threaten my family, or you threaten me, or you don't pay me!"
I could have just as easily been someone who got so angry that, to take it out on HER, I take her animals out to the desert and DUMP them somewhere… or KILL them and dump them somewhere!
Luckily for her I'm an animal lover.
And I'm certainly not gonna take it out on the dogs because she's the basket-case, psycho that she is.
In case you see her, or in case anyone in your family sees her, here are pictures of her dogs.
UPDATE: She no longer will have the dogs with her, but I'm sure she will use pictures of them to use to get people to help her out… the dogs will need rescued or vet care or someone's hurting them…. SOMETHING.
The mug shot at the top of this post is from the Norfolk police site.
She says she works for Pulte Realty. I've contacted the gal over at Pulte to let her know that this is the gal that she has in her employ, in case she has access to any kind of money.
UPDATE: I contacted the temp agency she was working for. The gal responded to let me know that Chenin was in their employ until June 18, at which time she was leaving for Hawaii. In other words, she does NOT work for Pulte, nor does she any longer have a job.
They're gorgeous dogs! And it just kills me that she's been treating them like this.
Parker is a very lovable Rottweiler that loves to lick your face. He also likes to pull on his leash but as you can see, for the most part he's healthy. We've had to loosen his collar and his harness, because both were digging into his neck and chest so bad that most of the fur under his front legs is gone. I'm not sure that she's checked the sizing on him for a very long time. He's 4.5 years old and about 130 pounds.
Lola is about 120 pounds and she's 7.5 years old. And as I said, she has blood in her urine so bad that it's completely red when she pees, so I'm REALLY hoping that the neglect folks over at Sheriff Arpaio's group gets in touch with me before this lady shows up.
So, PLEASE pass this on to your friends and family!
I'm gonna include this out on Facebook so people can pass it on to their families and friends as well. The more people who know about this woman, the better off we are. Because honestly, she is SO nice and has SO many stories and reasons and excuses and ways to tell you that she needs your help, that IF you have any compassion at ALL… and I know most of the people that will be reading this initially do… there's a good chance that she WILL get into your house, because as nice as she starts out, there would be no reason for any of your family members to look her up.
I didn't look her up, and I work security, and I hand out my home address to NO ONE!
I am what my friends consider the most paranoid person in the world when it comes to my address, and protecting my family, because we DO work security, and because my son DOES work armed, and he DOES have people he has been a witness for and put in jail.
So we're VERY protective. We've had friends that have gone from friends, back to drug addicts and become a danger to my home. I've had business associates threaten me and my family.
So I investigate people. And if *I* didn't investigate her, I know she's gonna go find someone else… a pet sitter, a dog lover, somebody, somewhere who is going to take her and her dogs in because they feel sorry for her…
And you're only going to be safe with her until you ask her for money, or you tell her that if she doesn't leave your gonna call someone about the dogs.
I told her that, since I couldn't get a tracking number, I thought she should come get her dogs. I was on text message with her and with the change in her tone… you would have thought I told her that I just slit her dog's throat.. for the reaction that I got… the panic, the text messages… you would have thought that I told her I killed her dog.
That's the change when she's busted.
Now, for me, like I said, she made the mistake of being in Hawaii. She wasn't some place where she could get caught, load them in the car, and leave. She couldn't get a plane. I told her I knew who she was last Wednesday and she hasn't been able to get on a flight until Sunday… tonight so… she couldn't just take off.
She had to trust that I wouldn't hurt her dogs. And right now, the last conversation she and I had via text, was calm. I don't believe she'll be calm when she gets here, but we'll see. I think she's calm right now because I was able to let her know that I've learned SO much about her that I almost know more about her than she knows herself, because she doesn't know truth from fiction.
And when I throw names at her that she didn't expect me to know about, it might have thrown her… I don't know.
But I do know that this woman is a sociopath, which means it's possible that she could be dangerous.
I've spoken to enough people who have dealt with her at this point that I know a couple things. She's louder via text message than any other place. If she knows you know anything about her or you mention having the police stop by, she disappears. And, if she is in person and gets loud, you can back her down by telling her you will call the police.
And she IS going to be moving on to the next victim.
And yes, right now I'm in Arizona. But please PLEASE…
I don't care where your friends and family are. Just because this woman is currently coming to Arizona does NOT mean she's gonna stay here. She's gone from Connecticut to Virginia to Montana to Texas to Hawaii to Southern California to Utah and back here to Phoenix!
She's gonna go wherever she needs to go, and however far a tank of gas can take her from what I can tell.
So please, let your family and friends know.
I'll catch you guys up later on what I'm doing with the business and I'll update you on this situation as well.
But really all I've been doing this week is just learning more about Pinterest, getting my hangouts together and, for the most part, not near as much business as I would have liked to get done because I have been dealing with these dogs and what I'm going to do with them and how I'm going to handle this situation.
I hope everyone's having a really awesome week.
I've experienced a LOT of people in my lifetime and a lot of different personalities but I GOTTA say, this is DEFINITELY a first for me.
Keep your family safe.
Investigate the people that you allow into your home. I don't care HOW nice they are, it's two minutes for a quick Google search.
I'm looking forward to a VERY, VERY productive work week! Take care.
Your Turn: If you've had any run-ins or experience with this gal, please feel free to add the info in the comments below so that there's less chance of her explaining things away to her next "victim". Or, you can drop me an anonymous note if you prefer.
If you enjoyed this article, please consider sharing it!