When I woke up this morning, my first thought was, "Wow, I really miss home!"
I miss my sweetheart and seeing his handsome face every day, and I miss my son and his news story ramblings.
And why? Because I left home last Saturday, I've been gone all week, and I'm stuck in Texas over the weekend because I have an orientation to attend on Wednesday.
My original plan was to have it done and be headed home this past Thursday, but the trucking industry and loads just don't work the way you want them to… so, here I sit.
As if that weren't bad enough, Monday is a holiday so the company is only having a single orientation, which is Wednesday & Thursday.
That means I'm going to be away from home and sporadically working my business for longer than I wanted to be.
And it dawned on me how our businesses are so much like our other relationships.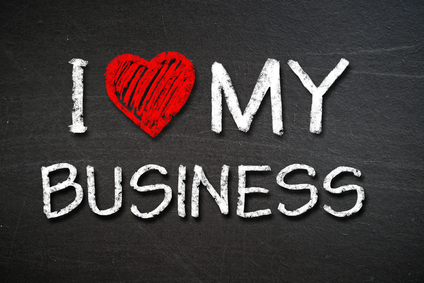 When I'm not working every day and getting even the basics done, it's like not getting to see my sweetheart… even if it's a short dinner, a touch of hand, or a quick kiss before he leaves… I miss it. So when I'm not getting to participate on Twitter or attend my #PinChat, I miss it.
When I'm not able to get online to keep up with what's happening with the people I interact with, it's like not having my son around who walks through the room rattling about today's local and world news… I don't know what's going on and I feel like I'm missing out on something.
And when I'm not able to check my stats or send an email to my followers, or blog, it's like not getting to talk with my man about important things… communication breaks down if you wait too long and people forget you're around and stop talking to you.
And how about when you stop taking the time to communicate regularly with your spouse. If it happens very long, it becomes more and more difficult to get back on track because you've missed out on too much. They may have misunderstood why you haven't been talking and think it's something that they did wrong… and misunderstandings ensue… communications continue to break down.
It's no different in business. If you spend too long away from it… if you're not blogging or emailing regularly… your followers don't know why you've disappeared. Did you get sick? Are you changing your business practices? Did they do something wrong that made you not communicate with them?
And, just like there are certain things you do to take care of your family and loved ones, there are also things you must to to take care of your business.
… You must spend time with it regularly.
… You must ask questions and check stats to know that things are ok.
… You must change and grow with it so that you don't fall into complacency and forget the joy that it brings to your life to build something you're proud of.
Of course there are also things that come up in business just like life. Even though you love your spouse and/or kids, there are still some things that must be done that may throw a wrench into your ideal plans.
What I'm doing now is a prime example of just that.
I stopped driving the end of January and had no intentions of getting back on a truck. My goal was to replace my income within 6 months (consistently), and then continue to build from there to replace my sweetheart's income.
Not that he doesn't want to work… but there are things that he enjoys more than driving that can earn him an income. And I'd love to see him be able to do that… and he'd end up much healthier in the process as well!
Well, it's been 6 months, and my income isn't consistently large enough for me to continue to stay home full time, so I've been looking for some work here and there just to supplement our income.
Part time jobs locally don't pay enough to make it worth the gas money it takes to get there… and working that type of job full time, defeats the purpose of having the job to begin with because it doesn't leave me as much time to grow my business.
Driving jobs pay a lot better, but part-time driving jobs are few and far between. I've found and even applied to one or two but so far, no luck.
Then a friend of mine who owns his own truck called me a few weeks back. He's been having some health issues and asked if I'd consider driving his truck one week a month here and there so that he can take some time off and get better.
If the income weren't an issue, I'd have said no. I do NOT miss being on a truck and I DON'T want to get back on one… for ANY length of time!
But since we need the income, and he's only looking for me to drive for one week each month (and if I need to go later or not at all one month it's not a problem either), I figured it would be an ideal solution.
Financially and time-wise (giving me lots of time to build my business), it's good.
But for my health and my mental state… not so much.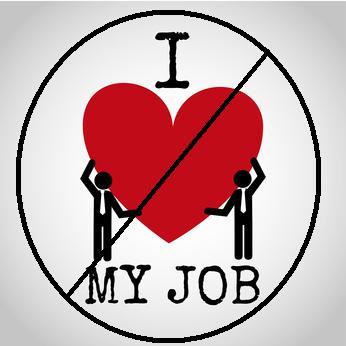 I hate having to get up in the middle of the night to use the truck stop bathrooms. I hate not being able to eat as healthy as I'd like. I hate not seeing my sweetheart every day.
And even though it's only one week, it means there are webinars, chats (like my weekly #PinChat), and trainings that I'll be missing out on each month due to driving and connection issues.
I've loved being home full time to focus on my business!
I've created two products, set up my affiliate program, gotten my shopping cart up and running, and I'm working on building my holiday sites.
It's taken me six months to get all that done and sometimes I feel like I should be doing things a whole lot faster. Then I think back on all the frustration I've gone through in learning all the technical stuff… and remind myself that I've done more than I think.
But like every other relationship, there are things in my business relationship that require certain sacrifices.
The good news is, it will also keep a fire under my ass during the other three weeks I'm home to get my income growing consistently with my business.
Your Turn: What kind of relationship do you have with your business? Are you building it around your job or vice-versa? Does your job motivate you to work harder on your business or do you allow it to interfere? I'd really love to hear how other people view having to work around their business.
Subscribe to my list so you won't miss out on any of my subscriber-only specials! And be sure to include your links in the comments below. I use CommentLuv to link to your blog so you can build automatic backlinks that Google will love!
If you enjoyed this article, please consider sharing it!