Currently viewing the tag: "Challenges"
It's that time again… Time to take a look at what I did (and didn't) accomplish over the past year.
This time last year, I was frustrated by the fact that I didn't really know what I'd done or hadn't done. One of my major goals was to make sure that didn't happen […]
Continue Reading

→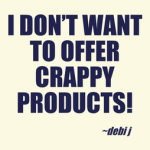 If you're building holiday affiliate sites or you do (or would like to do) affiliate marketing, feel free to follow along.
A lot of times when you're starting out online, it takes time to walk thru the different types of marketing avenues available to find the ones you like and that work for your personality, […]
Continue Reading

→
Today is Day 1 of Tiffany Dow's Product Creation Challenge and I'm really excited about this one.
The motivation and support that comes with participating in any type of challenge with others is a great way to get a lot more done in your business.
And whether you have your own products already, or you have […]
Continue Reading

→